Bio
Arielle Raycene is an actress, model and artist with a social media presence spreading a message of self acceptance. Texas born, Kansas raised, Arielle started her life as an artist early. Joining with LA models as a baby, she earned her SAG card at the age of 3 doing commercials. She started competing in Piano and swimming competitions at the age of 8, winning multiple awards. After high school she got her degree in Broadcast Journalism from the Walter Cronkite School of Journalism with a minor in Theater, at the Herberger Institute in Arizona. It was during her time in school she won The Broadcast Education Association Award for Best Documentary at the BEA awards.
After moving back to LA, Arielle went back to modeling and acting and got a job producing and hosting a show while she continued her acting training at some of the best schools Los Angeles has to offer. With a deep love for comedy, she also pursued performances at the Upright Citizen Brigade and stand up at the Gotham comedy Club in New York.
Arielle began to pursue theatre and began to split her time between LA and New York residing in the Rent Playwright, Jonathan Larson's apartment. In 2019 Arielle produced and performed 19 episodes of a one man show, showing her talents and creativity. Later that year she was casted as a lead in an off broadway play. The play was a major success and had extended performances. When the pandemic hit, Arielle went back to her studies and began training in a two year Meisner acting program online. During this time she signed with a new agent and manager as well. This year, a horror film she was a leading lady in will be released, as well as a Mel Gibson film and a TV show on peacock.
When Arielle isn't acting she is focusing her time towards a tech company, writing, a podcast and farming (yes she wants to get back to her roots).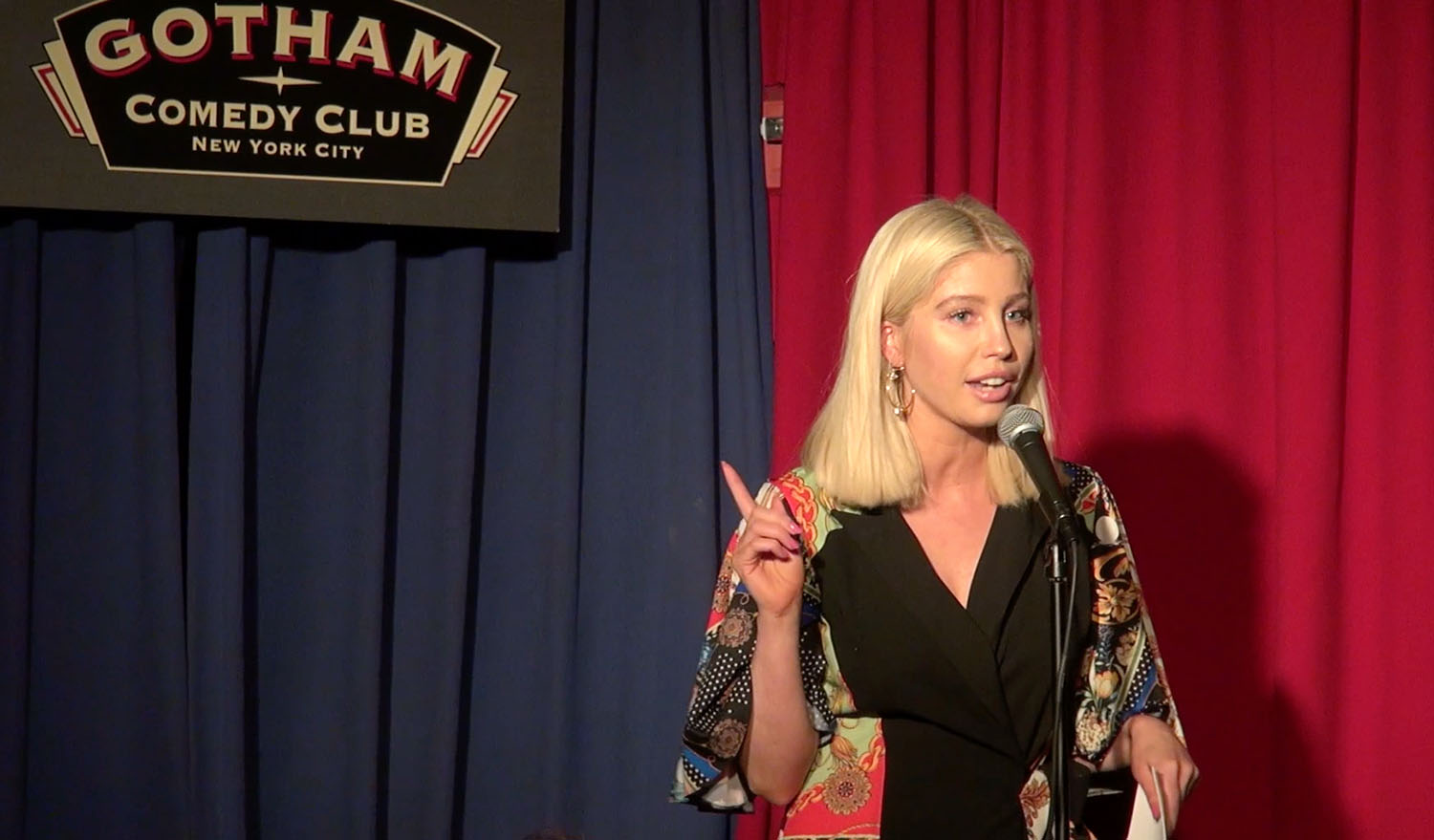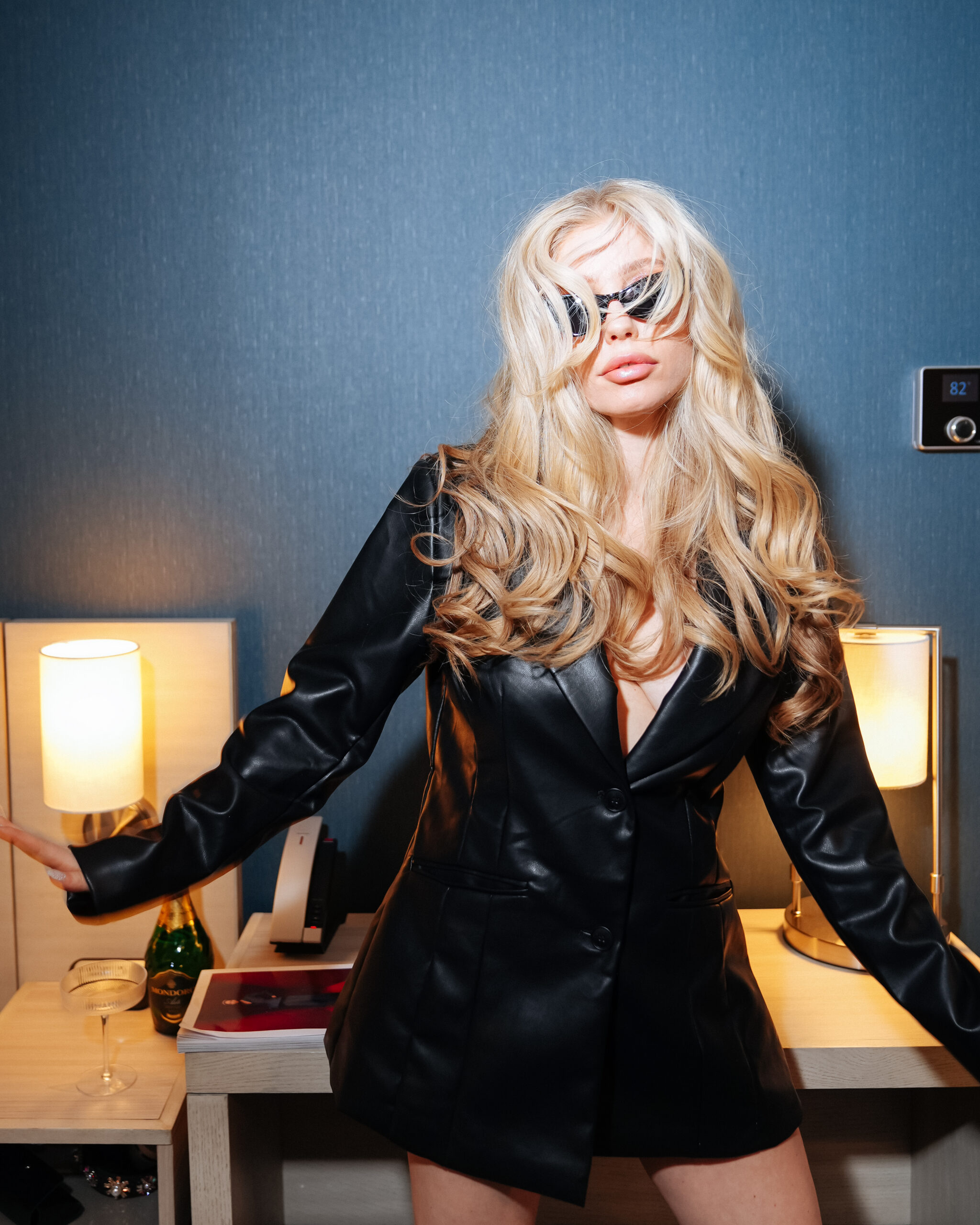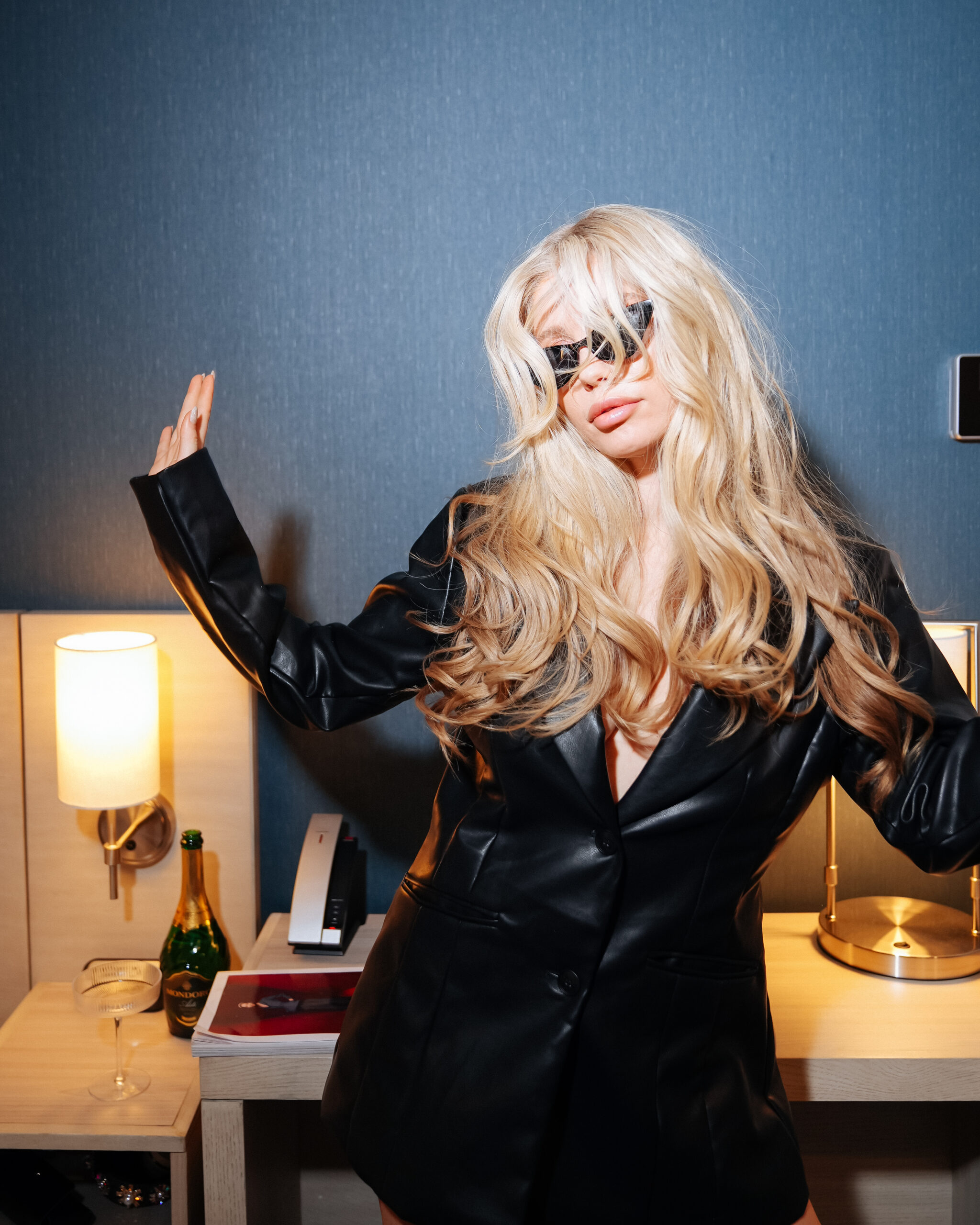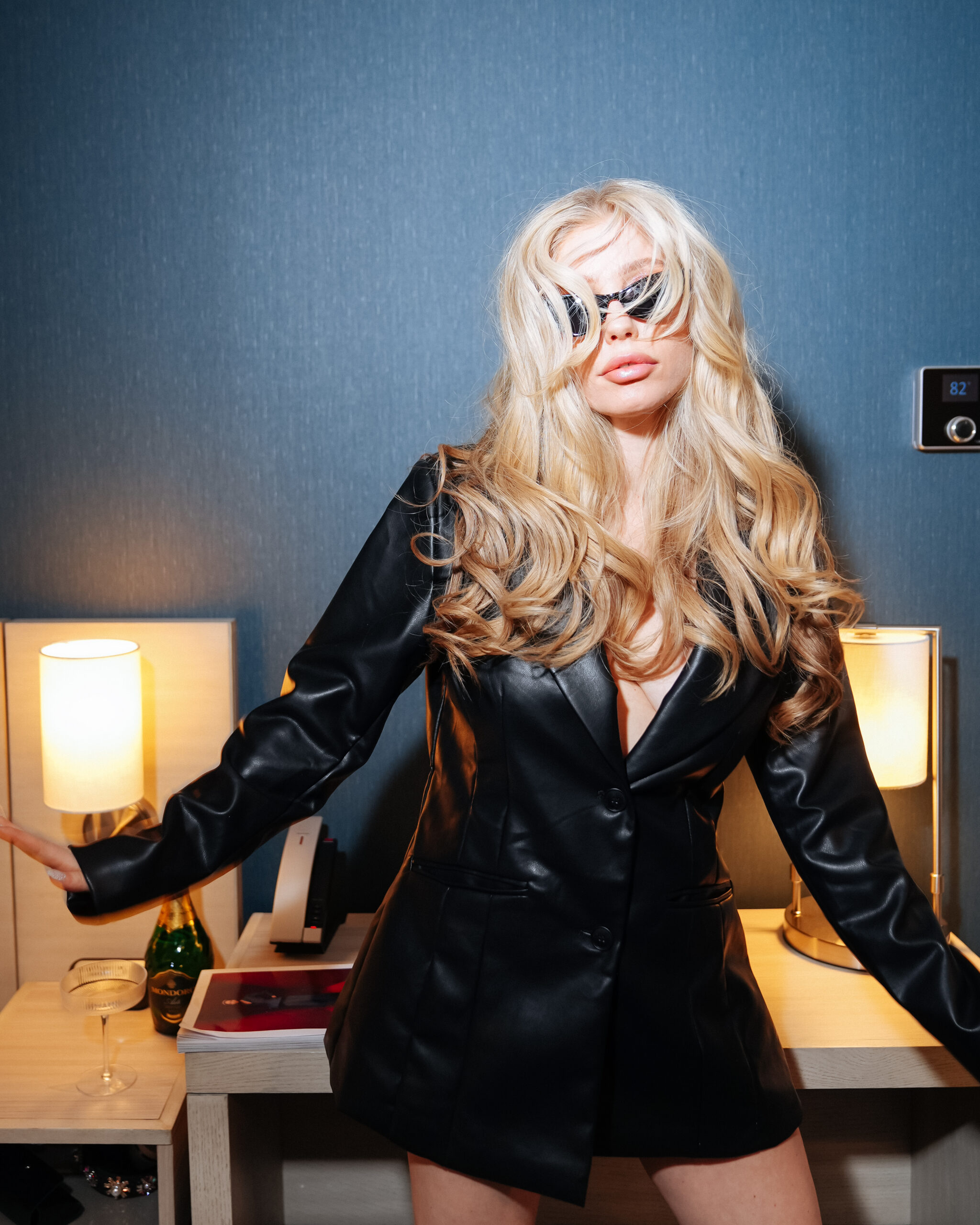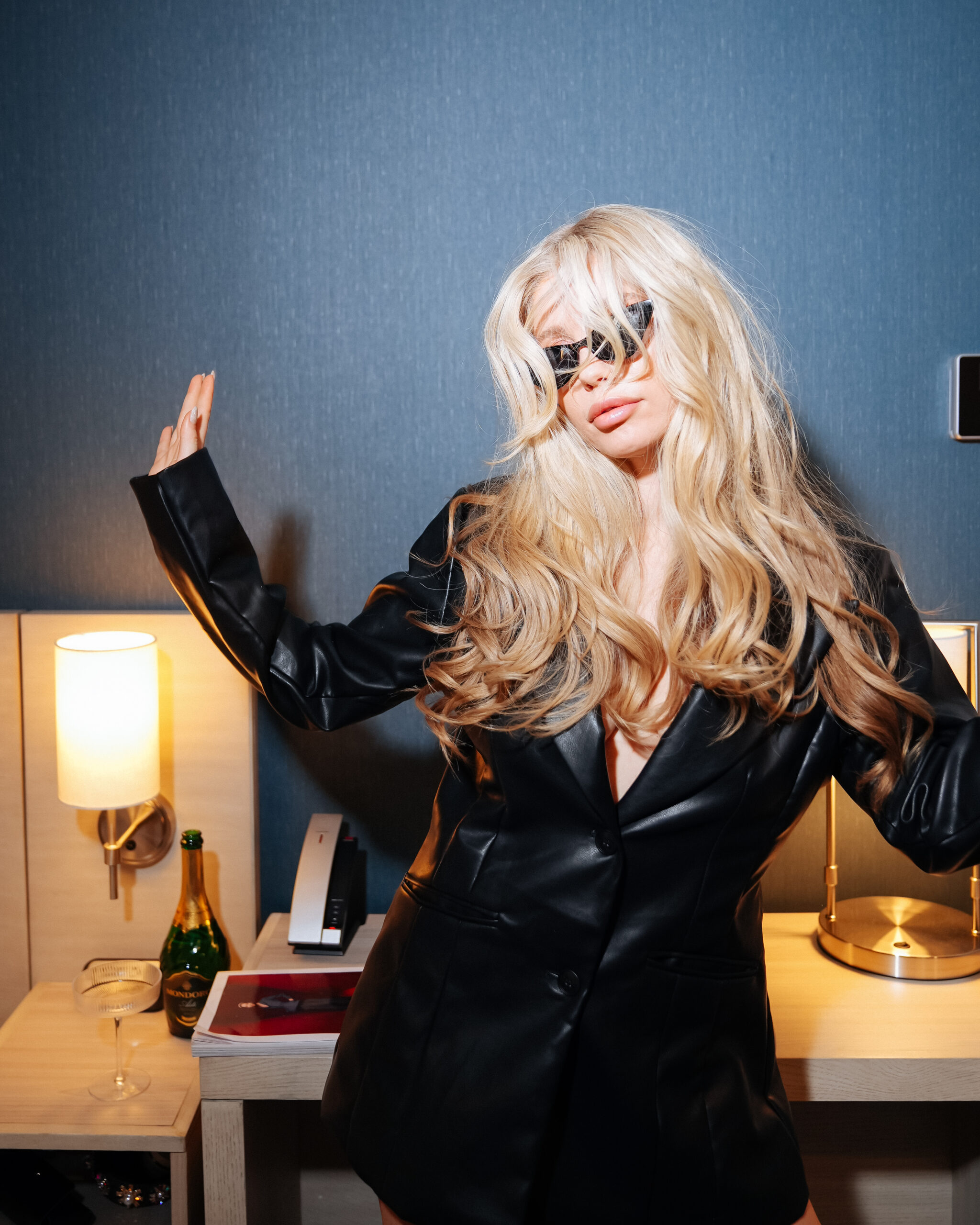 Q&A
A CLOSEUP WITH ARIELLE RAYCENE
I'm from a small town in KS

In an orange mitsubishi eclipse. I called her the pumpkin.

WERE YOU SCARED TO COME HERE?

To come to LA? no… I considered it my second home. I was signed with LA models so I came out frequently for work. What I was scared of though was auditioning. I would circle the audition location talking myself out and in 1000 times before finally going in.

HOW DID YOU GET YOURSELF TO GO IN?

I asked myself the right question. "How will you ever book a job if you don't audition?" and that made me put one foot in front of the other.

ARE YOU STILL SCARED TODAY?

No, I finally got to the point of enjoying them. Even when you look around and theres 50 versions of you in one room.

WHAT KEEPS YOU UP AT NIGHT?

mmm the fear of not living up to the person I want to be. Career wise and personal.

HOW DID YOU START ACTING?

I think I have been a master dramatist since the age of 2. HA! I actually asked for a video camera at a really young age and started copying movies I saw like a Knights Tale and Into the Wild with neighborhood kids. I didn't know I was directing or acting at the time. I just thought it was fun. Then I would perform after family dinners and school plays.

WHAT ATTRACTED YOU TO BEGIN A CAREER AS AN ACTOR?

Many reasons (Other than its my destiny of course) but here are a few. I love creating a character, its a form of escaping without leaving technically and story telling is another big one for me. Human history is nothing more than that and acting is my way to contribute to the stories and the art.

IF YOU WEREN'T ACTING, WHAT WOULD YOU BE DOING INSTEAD?

If I wasn't acting I would have loved to have gone to film school to direct but if I had to choose something outside of show business I would want the CIA to pick me as an international spy, or I would be an undercover journalist or therapist because I like understanding people and the brain.

WHAT DO YOU LIKE TO DO WHEN YOUR NOT ACTING?

I like to indulge it good conspericiy theory's. I like to go to art galleries and watch plays on, off and off off broadway. I like to collect vinyl and old photographs. I like to take photos. I like to paint and play the piano too.

WHAT ARE YOUR ALL TIME FAVORITE MOVIES?

I have five and they all are female driven. They are Basic Instict, Girl interrupted, Monster, Casino and Gia.

Rachel Bresnahan in Marvelous Mrs. Masle. Time period tv show. The 50's -70's

IF YOU HAD TO GIVE YOURSELF A LOG LINE WHAT WOULD IT BE?

Think House Bunny meets the notebook meets fatal attraction.

WHAT SHOULD PEOPLE KNOW ABOUT YOU?

Ive always been a paper planner type of gal, I love a good schedule. I also really like checking things off of my to do list. I'm pretty obsessive about working towards my goals and for the most part I like working towards them. There's always that time though where the growth is confusing and frustrating but I'm working on trying to find the joy in all of that!